"Real Launch" of Starfish backpack program
The real launch of the Starfish Backpack Program in Mission happened Jan 6, 2017.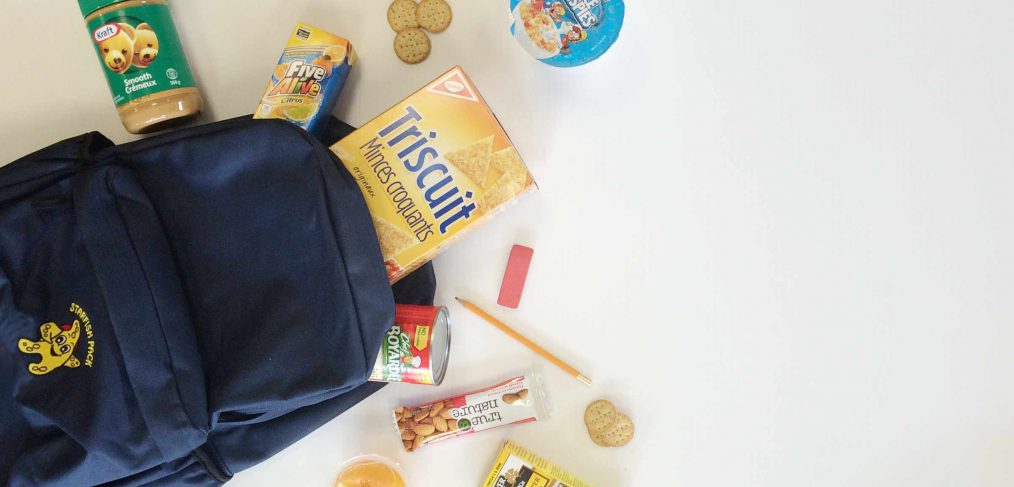 A Starfish Team has been gathered in the community and this group of Rotarians and friends met today to put together the first backpacks of food to go out to the schools in Mission. Each backpack contains enough food for 6 meals - 2 breakfasts, 2 lunches, and 2 dinners. The food is provided at cost by Save On Foods. The backpacks were provided by the Rotary Club of Mission (Sunrise) and each backpack has been sponsored by members of the community. Over the Top Catering, Tyler Dental Arts, Veer Excavating, MM Industry Workwear, a local Rotarian realtor, J.S. Bond and Sons, i-Open Technologies, as well as a Rotary Trivia Night event sponsored the first set of backpacks. Unitex, helped with the cost of providing and embossing the backpacks themselves. The backpacks go home every Friday to families where food security is an issue. Many eager volunteers have stepped up to pick up the groceries, to bring it to our packing station, and to put it into the backpacks which will be delivered to schools in Mission on Friday morning. It costs $525 to sponsor a backpack for a child for the entire school year. All donations of any amount for this program are gratefully received and contribute towards building another backpack and helping a local family. Donations over $25 will receive a tax receipt. Donations can be made through the website: starfishpack.org/Mission or in person at Mission Community Services. If writing a cheque, please designate the funds to the Mission Starfish Pack Program. For more details on the Starfish program check it out at:
http://starfishpack.com/
. And check out this
letter
from a local school who started the program last year.